- Residential Electrical Services -
Easley Electric, Inc. provides homeowners and landlords in Greenville and Upstate SC with quality electrical services. Contact us to schedule an appointment!
Electrical Repairs & Electrical Wiring
When the power goes out in your home, our team can be there promptly to provide reliable electrical repairs. Dealing with electricity can be dangerous, so electrical repair work is best left to professionals like those at Easley Electric, Inc. We have the training, knowledge, and experience repairing everything from blown fuses to faulty electrical wiring to get your power back on safely. We may even be able to reduce your electricity bill! Check out some of our common residential electrical services below, then give us a call for top quality electrical repairs in the Greenville, SC area.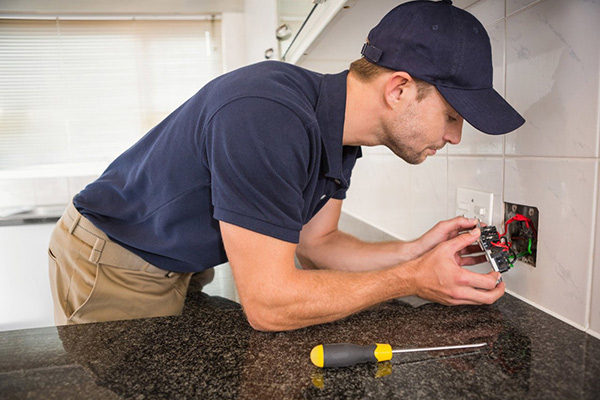 Our Residential Electrical Services Include the Following:
Electrical repairs for home inspections

Surge protectors

Electrical repairs for home inspections

Inspections and consulting (for example, with real estate or DHEC)

Surge protectors

Service upgrades

Lighting retrofits and upgrades

Energy efficiency consulting

Lighting outlets, ground fault receptacles, and more

Electrical wiring: the installation of, switches, sockets, and light fittings. It is important to let a professional handle your electrical wiring because wire types and sizes are subject to safety standards that vary by region and are determined by circuit operating voltage. We can handle flickering lights, over-lamping and over-wiring issues, adding more outlets, placing ground-fault circuit interrupters in risky areas, backstabbed wires, and more.

What Our Clients Have To Say

We are so happy with Easley Electric Inc. I am more comfortable knowing we have the whole house surge protector. In addition, after 20 years our house has the proper lighting it deserves. The recessed lighting is well worth every cent!! Ken & JD did so much to make our home safer. We look forward to working with this company for years to come. Thank you for everything!!!"
Pam E.


Great communication from beginning to end of project. I had my electrical upgraded to 200 amp and Ken the owner was awesome. He worked with me with my crazy night shift work schedule so I didn't have to take time off to have the work done. On the morning they started Ken came out and introduced me to the crew that would be working at my house.The crew was at my home for 2 days and was friendly and updated me on the progress as the days went on. I would definitely recommend these guys for any electrical. I will always call them if I ever need more work done."
Crystal W.


Can't say enough good things about Easley Electric! Ken and his team do great work at fair prices. They've completed several projects at my house, including installing a ceiling fan, adding exterior outlets, installing recessed lighting in my kitchen (a fabulous upgrade!), added GFCI outlets in my kitchen and grounding rods by my main service box outside. Every project has gone smoothly and made my house safer, more functional, and/or more attractive. I also appreciate that they don't try to up-sell me on things I don't need or can't afford. I look forward to working with Easley Electric for many years to come!
Pamela H.


PO Box 624
Pickens, SC 29671